Vintage Brigitte Bardot postcard.
In the 1950s and 60s, boys and men were obsessing over iconic sex goddesses Marilyn Monroe, and Bridgitte Bardot. Born in Paris in 1934, the fashion model, actress and even singer first appeared as a model in the early 1950s; appearing on the cover of ELLE magazine in March 1950. She went on to appear in many different films, perhaps best known for her controversial role in Roger Vadim's
And God Created Woman
in 1956 and her starring role in Jean-Luc Godard's
Contempt
in 1963. She even went on to have a small singing career. But Bridgitte Bardot is probably best known for the icon she has become. A fashion icon along the likes of Marilyn, Audrey Hepburn and Jackie O, she made the monokini popular and the "Bardot" neckline was named for her. Her hairstyle, a sort of beehive, has become associated with her. Guys wanted her and girls wanted to be her. John Lennon and Paul McCartney idolized her and even Andy Warhol painted her in 1974. To me, she embodies a look that I've been obsessing over lately. She's fierce, but still has something sweet about her; sexy, girly and edgy all at the same time. She's the type of woman that can kick your ass in a dress. (And she still is kicking ass - she's now an animal rights activist.) She's a huge icon to me, I mean, what's not to love?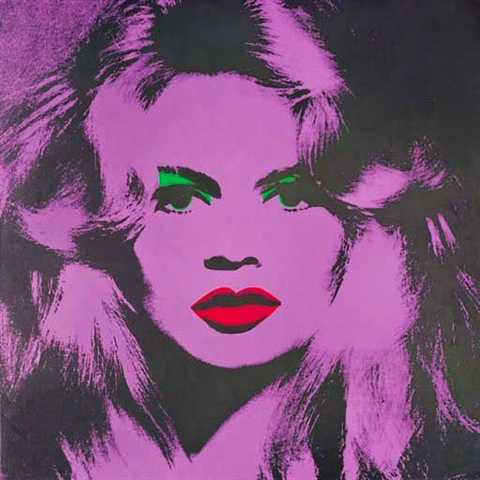 src:
weheartit
Amazing! I've been able to see her influence a lot in today's fashion world, and some have really stood out to me recently:

Louise E. of Miss Pandora, photographed by Pauline Darley


Katty Besnard, lead singer of The Plastiscines, photographed by Dave Stewart
Is it a coincidence that both of these girls are french? Maybe, let's just say I'm jealous that Q. is going to school in Paris right now! Maybe she can send us some of France's amazing fashion senses!
-xo, C.